September 12, 2023
From Inventory to Customer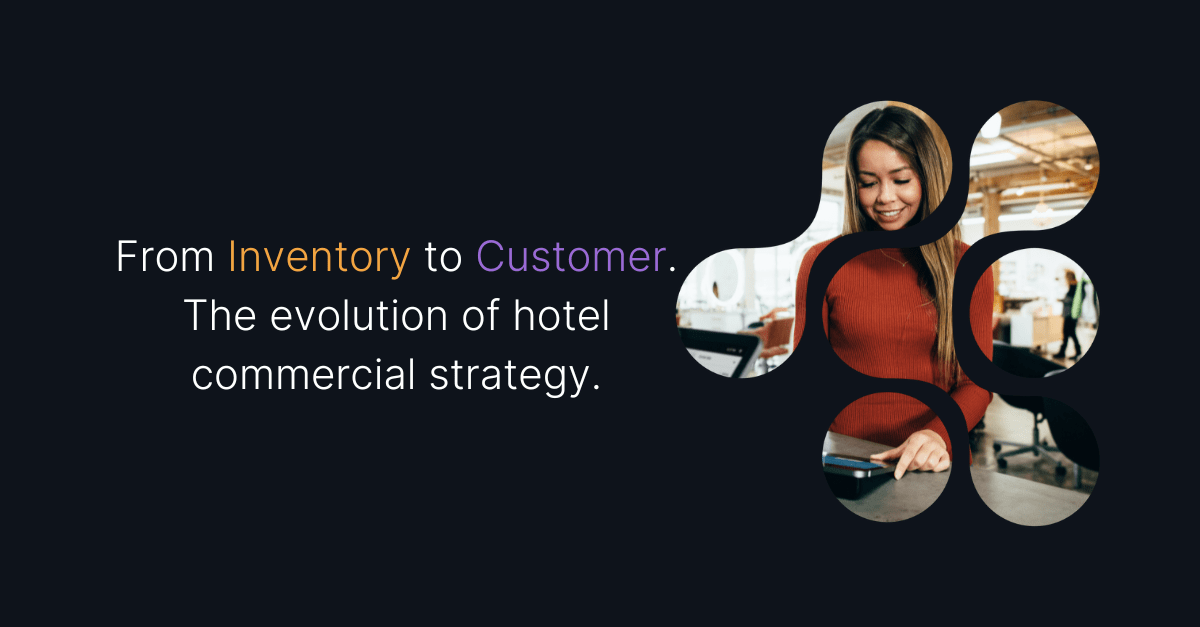 Revenue management has always been one of the most essential tools to maximize cash flow and profits. Nonetheless, there has been a discernible paradigm shift in recent times: Moving from an inventory-centric to a customer-centric approach. Adapting to this transition is imperative for sustaining competitiveness in today's world.
Historically, revenue management was predominantly centered on optimizing hotel inventory to achieve maximal revenue. This primarily meant optimizing room pricing by dynamically adjusting them in response to demand fluctuations, a methodology that has proven very effective in optimizing daily yield. RMS systems have played a pivotal role here.
However, the contemporary paradigm mandates a more holistic approach, where customer-centricity complements inventory management focus. This necessitates the combination of Booking Dimension Data, Booking Behavior Data, and Customer Data.
 "Booking dimensions" encapsulates Segments, Channels, Rate Codes, affiliations with specific companies or agencies, and last but not least the room type reserved.
 "Booking behavior" provides a "temporal" perspective by delving into metrics such as Length of Stay, Lead Time, Day-of-Week patterns, and more.
 The "Customer Data" dimension introduces analytics on repeat customers, single vs. double occupancy, demographic variables like age and gender, and more. Ideally, an acute understanding of the Total Revenue generated per booking and customer acquisition costs is also sought.
By assimilating these dimensions, a robust multidimensional data model emerges, empowering Revenue Managers and Commercial Strategists to dissect and comprehend the data with renewed insight and depth.
The change from an inventory-centric to a customer-centric approach in revenue management is no longer just beneficial but quintessential for hotels aiming to thrive in the present day. By harnessing data and advanced analytics, using for instance a platform like Juyo Analytics hotels can architect commercial strategies that drive total revenue and profit, create personalized offers, and adapt pricing strategies that focus on lifetime value.
Have you made the paradigm shift and are you tracking the above metrics?
Contact us